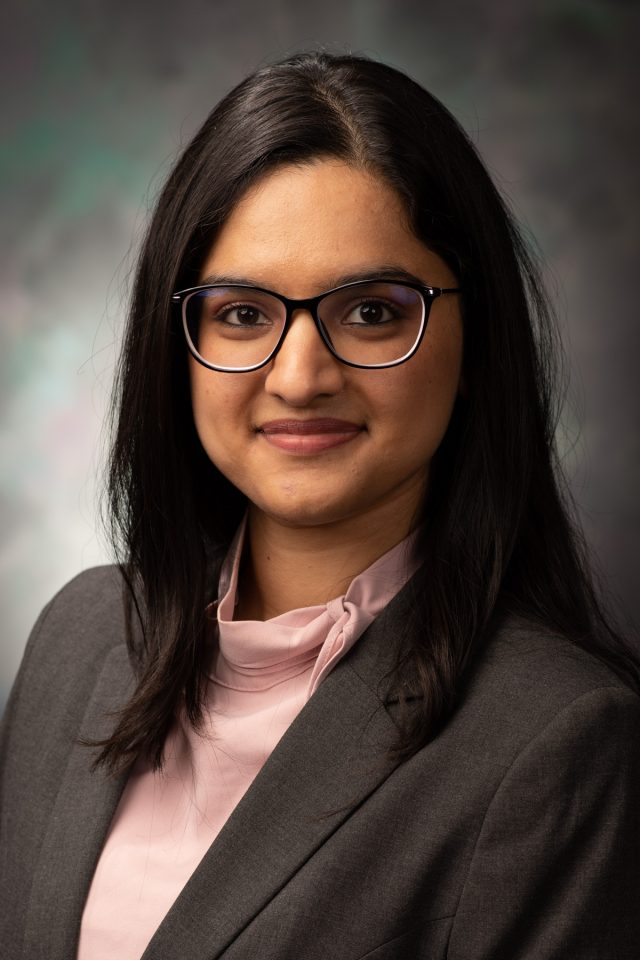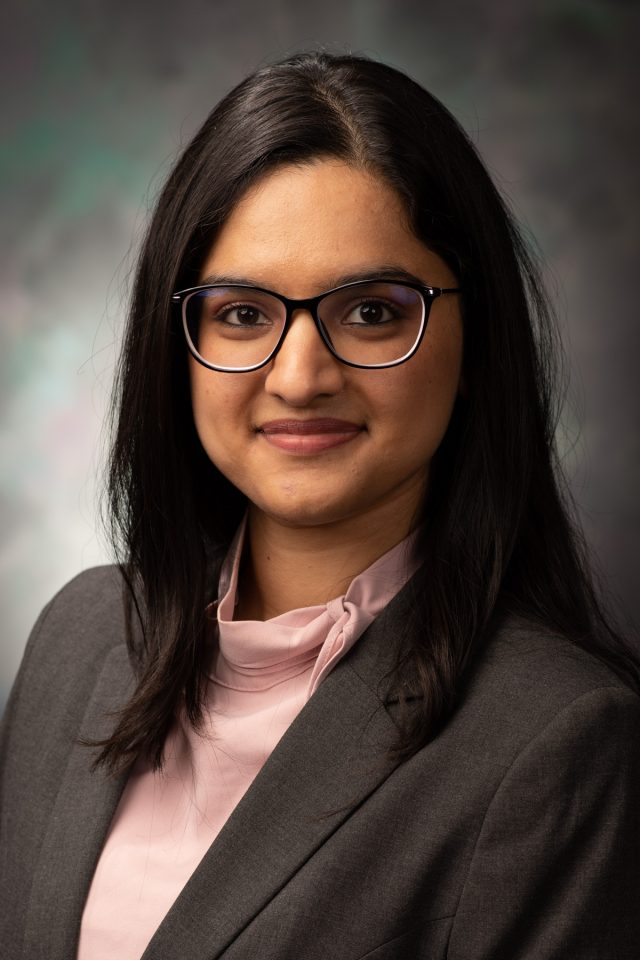 Post-Residency

Pulmonology Fellowship

Baylor College of Medicine, Houston, TX

Medical School

Punjab Institute of Medical Sciences

Jalandhar, Punjab, India

Undergraduate School

Cambridge International School for Girls

Jalandhar, India

Hometown
If I wasn't a doctor, I'd be...

a teacher.

My interests/hobbies outside of medicine are...

dancing, painting and just got into cooking!

My favorite place in South Dakota is...

Falls Park and Downtown Sioux Falls. I would love to go see the Black Hills.

My favorite thing to do in Sioux Falls is...

eating ice cream at Falls park cafe.

My favorite place in Sioux Falls to get a meal or grab a drink is...

the downtown cafes and the Golden Bowl.
I chose this program...

because the people and the vibe of the place resonated with me.

What do you get/benefit from by choosing this program over another, similar program?

Working at The Castle!

What's the best perk of this program?

The co-residents, both seniors and my co-interns! They are all amazing people.

What do you know now that you wish you did prior to matching with this program?

That summers in Sioux Falls are warm enough to blow away the winter blues. ( I am loving it!)

What is one thing you want a prospective resident to know?

That Sioux Falls is so much more fun than you will gather from the first impression!