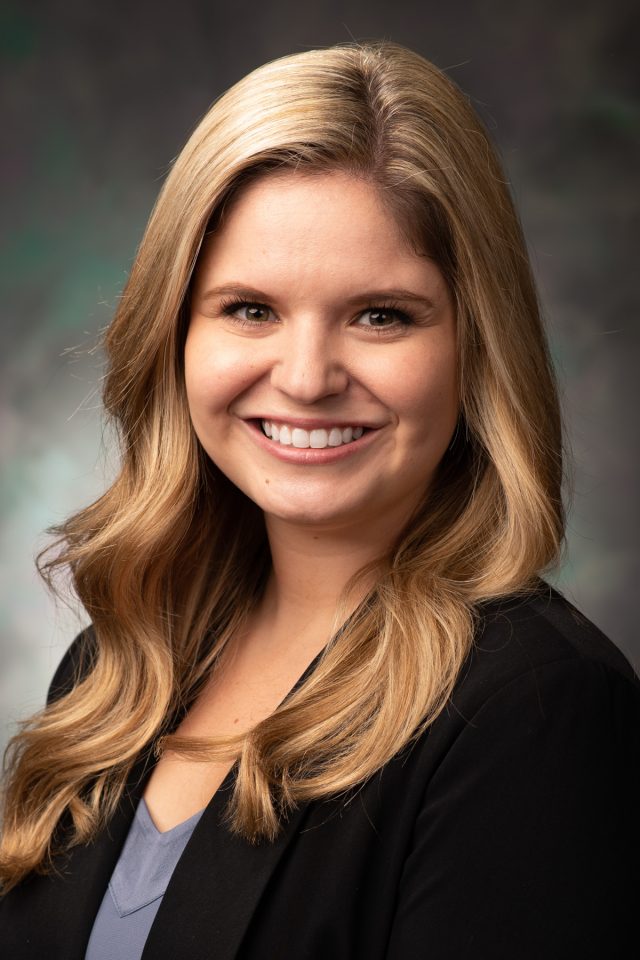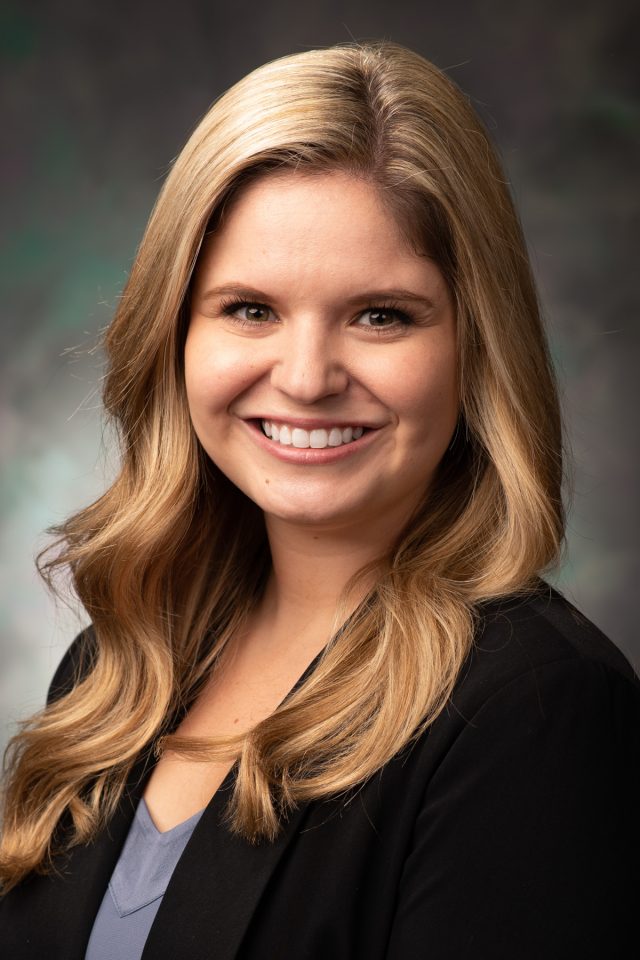 Post-Residency

General Pediatrics

Altru Health, Grand Forks, ND

Medical School

University of North Dakota School of Medicine and Health Sciences

Grand Forks, ND

Undergraduate School

University of North Dakota

Grand Forks, ND

Hometown
If I wasn't a doctor, I'd be...

a physical therapist.

My interests/hobbies outside of medicine are...

being outdoors, attending indoor group exercise classes, and spending time with family.

On the weekends I'm usually...

riding along the Sioux Falls bike trail.

My favorite places in Sioux Falls to get a meal or grab a drink are...

Krav'n, Ode to Food and Drinks, Remedy Brewing Co., Josiah's, and All Day Cafe.

It's 9:00pm on a Friday night – I am...

watching a movie, or having a bonfire with my husband.

It's 10:00am on a Saturday morning – I am...

having brunch or working out. It's all about balance!
I chose this program...

because the Midwest is the best! The location and the people.

What do you get/benefit from by choosing this program over another, similar program?

Outstanding support from BOTH co-residents and faculty

What are the best perks of this program?

Small class size, the people, Holiday block, and the parking.

What is one thing you want a prospective resident to know?

Sioux Falls is a fantastic place to live! Larger city amenities with a small city feel.