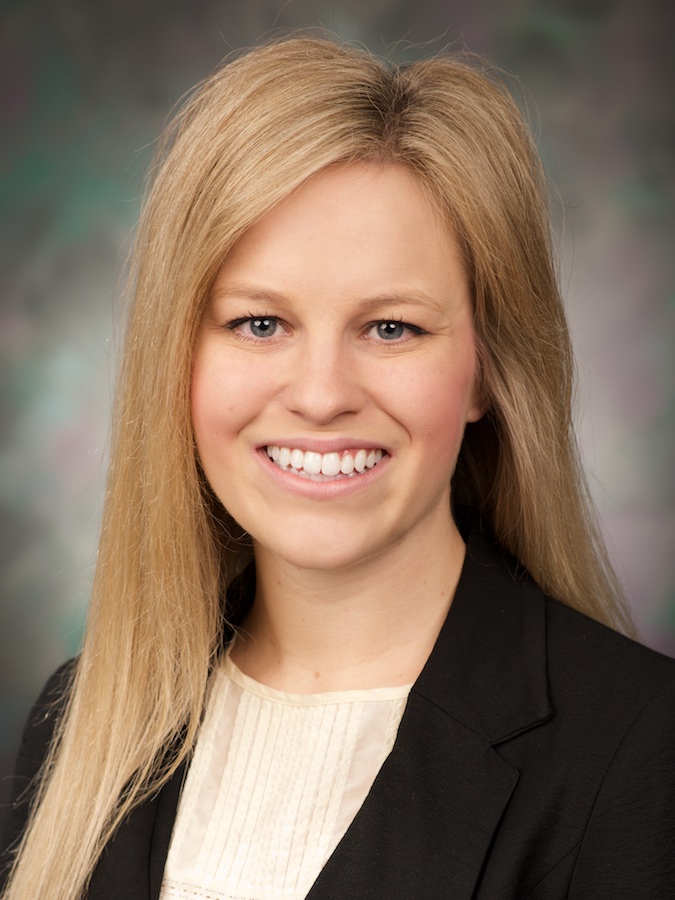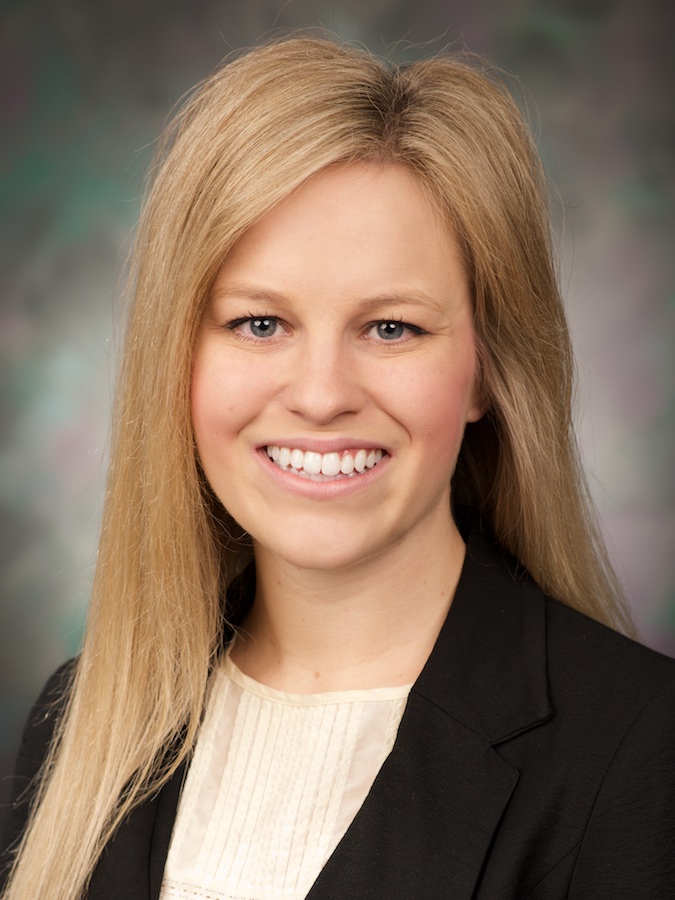 Post-Residency

Dermatopathology Fellowship - University of Texas Medical Branch

Galveston, TX

Medical School

University of South Dakota Sanford School of Medicine

Vermillion, SD

Undergraduate School

University of Sioux Falls

Sioux Falls, SD

Hometown
If I wasn't a doctor, I'd be...

an Architect.

My interests/hobbies outside of medicine are...


playing the piano, cooking, and tennis.

My favorite place in South Dakota is…

the Black Hills! I grew up in Rapid City and love the beauty of the area.

My favorite place in Sioux Falls to get a meal is…

Mama's Ladas enchilada shop downtown, followed by a tasty dessert treat just around the corner at CH Patisserie!
I'd like to welcome you to our pathology residency program!

Read my Welcome Letter!

I chose this program...

because it is a smaller program with a lot of one-on-one learning from the attending pathologists and collaboration and teamwork with fellow residents. There is a large surgical volume and no fellows so the resident gains great experience. The daily unknown/consensus conference also provides a great learning opportunity. I also enjoy living in the area.

What do you get/benefit from by choosing this program over another, similar program?

Our program provides a nice work-life balance for the residents with typical hours of work from 7:30 AM – 5:00 PM so the resident is then able to accomplish their reading and studying from home during the evenings and on weekends. Our call is also taken from home, which allows the resident a break from the hospital setting. With the lack of fellows, we also have the opportunity to present at multidisciplinary conferences. Our rotation schedule is a mix of AP and CP over the 4 years rather than separating them by training year, so you keep the knowledge fresh in your mind.