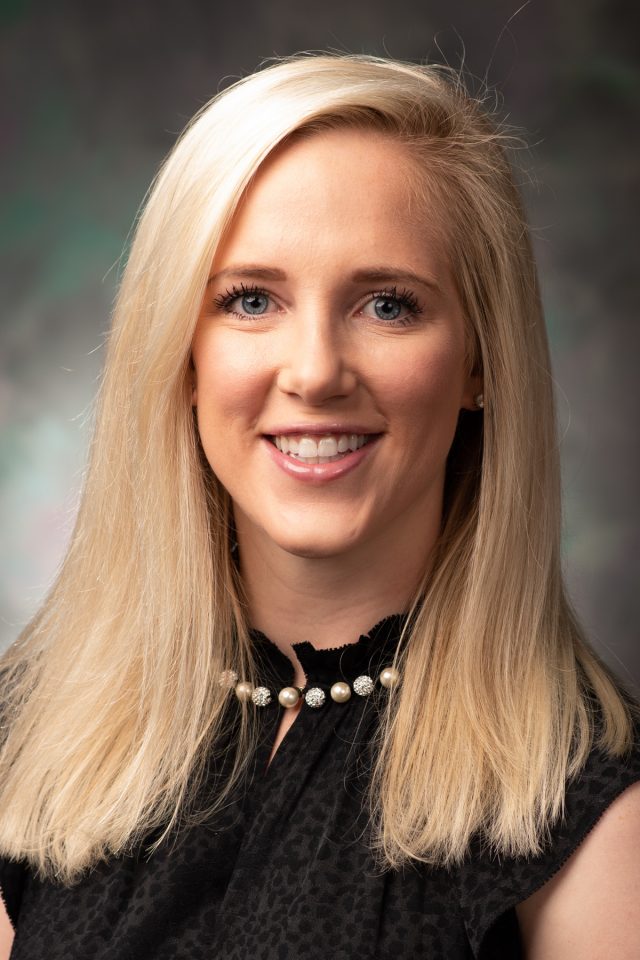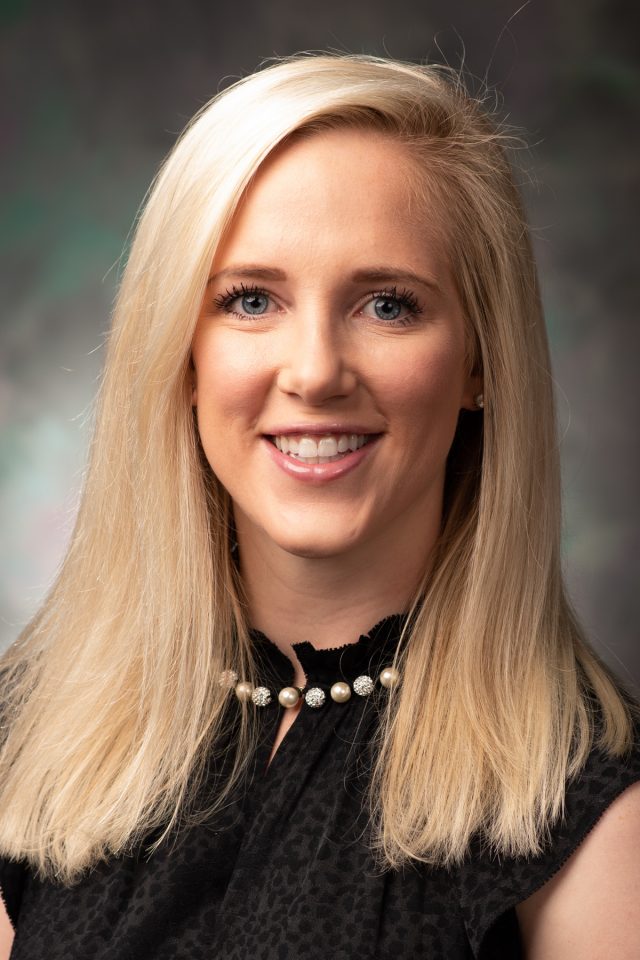 Post-Residency

Dermatology Residency Medical University of South Carolina

Charleston, SC

Advanced Program

Dermatology at Medical University of South Carolina

Charleston, SC

Medical School

University of South Dakota Sanford School of Medicine

Sioux Falls, SD

Undergraduate School

Augustana University

Sioux Falls, SD

Hometown
If I wasn't a doctor, I'd be...

a College Football Sideline Reporter (I can dream).

My interests/hobbies outside of medicine are...

walking/playing with my puppy, golf, biking, yoga, traveling.

My favorite thing to do in Sioux Falls is to...

golf at Willow Run.

My favorite place in Sioux Falls to get a meal or grab a drink is...

On the weekends I'm usually...

golfing with my husband, going on bike rides, and watching sports.

It's 9:00pm on a Friday night – I am...

on the golf course or at a restaurant or downtown with my husband and friends.

It's 10:00am on a Saturday morning – I am...

working out at Form Fitness or taking my puppy to the park.
What do you get/benefit from by choosing this program over another, similar program?

USD's TY program allows for the maximum electives that a TY resident can take and so it allows plenty of opportunities to pursue electives that will help prepare residents for their future specialty. Additionally, the faculty are amazing and provide an excellent learning environment.

What's the best perk of this program?

The amount of elective time is incredible!! Also, the pay and insurance benefits are amazing!

What's one thing you want a prospective resident to know about this program?

You will not find happier TY residents at any other program than at USD.