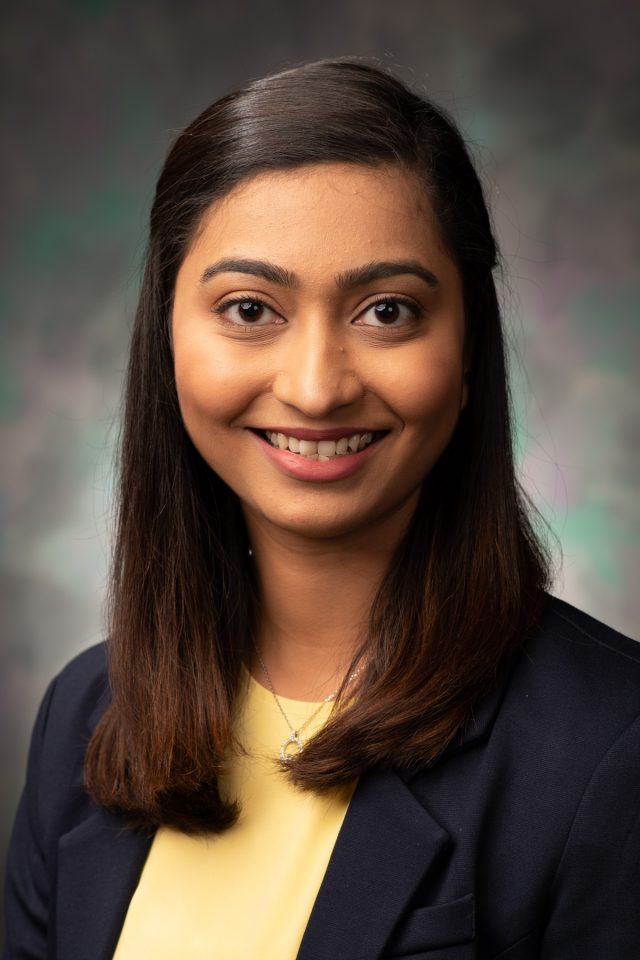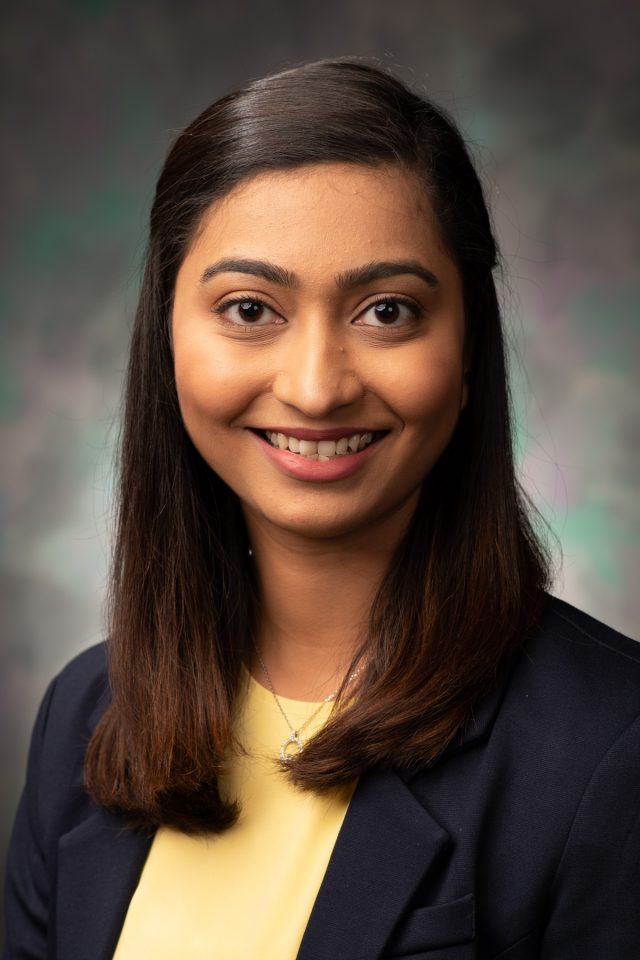 Post-Residency

Gastroenterology Fellowship

Saint Louis University, St. Louis, MO

Medical School

Rajiv Gandhi Medical College and Chhatrapati Shivaji Maharaj Hospital

Thane, India

Hometown
If I wasn't a doctor, I'd be...

running the kitchen in a little cafe serving multinational food.

My interests/hobbies outside of medicine are...

Cooking, animal rescues, Japanese music

On the weekends I'm usually...

visiting the downtown shops and having a good meal.

My favorite thing to do in Sioux Falls is...

walking in the downtown area.

The thing that surprised me the most about Sioux Falls is...

the friendly vibes.

My favorite place in Sioux Falls to get a meal or grab a drink is...
I chose this program...

because The Castle won me over!

What do you get/benefit from by choosing this program over another, similar program?

Warm, kind, fun people who work together in a literal castle! Fulfilling all my Harry Potter childhood dreams.

What has surprised you about this program?

How like-minded and in sync everyone in the program is.

What is one thing you want a prospective resident to know?

You will always have a good time and someone to fall back on, if need be.