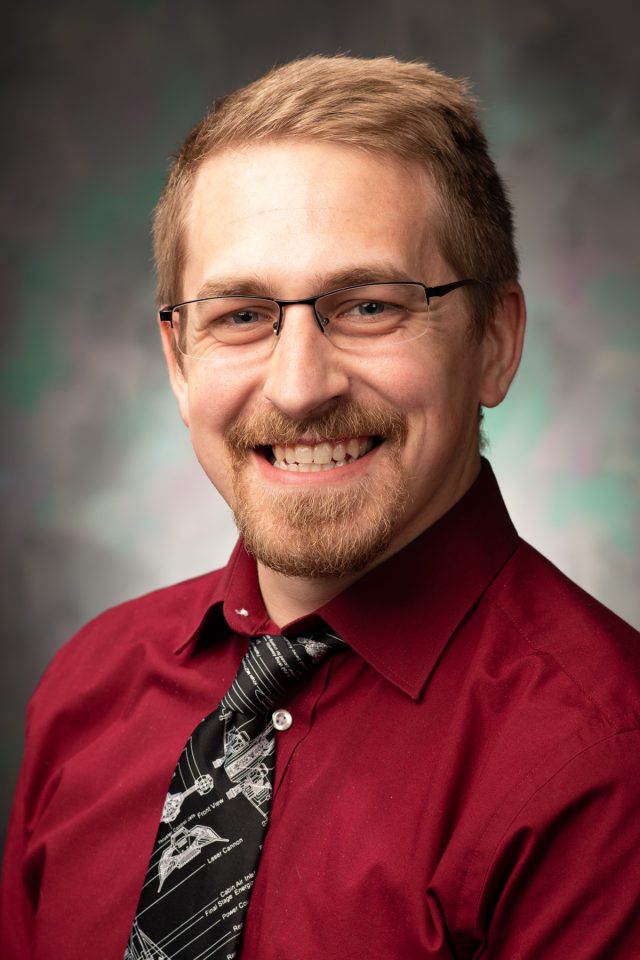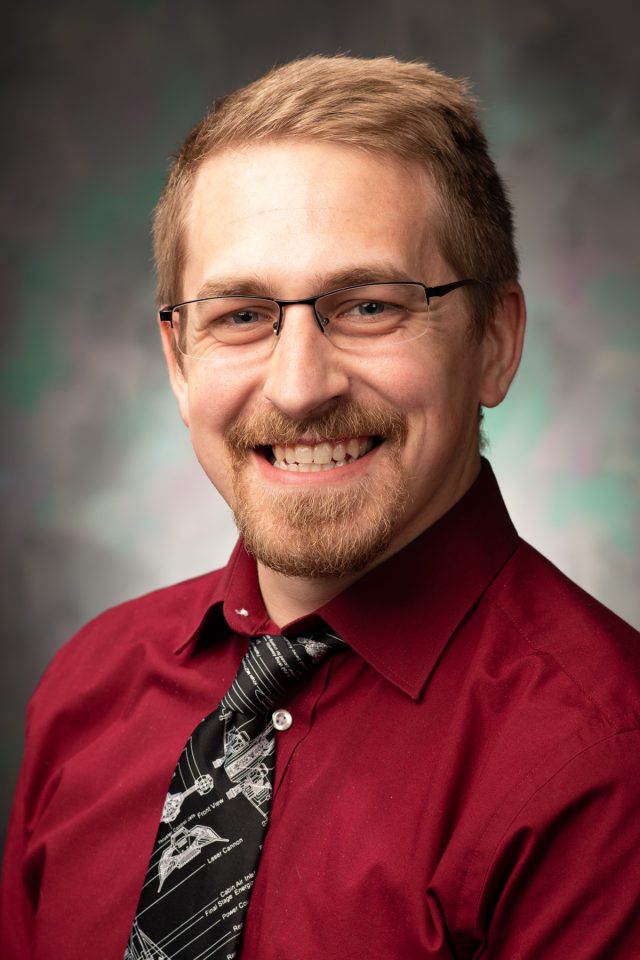 Medical School

Des Moines University

Des Moines, IA

Undergraduate School

Mankato State University

Mankato, MN

Hometown
If I wasn't a doctor, I'd be...

a Medicolegal Death Investigator.

My interests/hobbies outside of medicine are...

gaming, DnD, and Saltwater fishtank.

On the weekends I'm usually...

Upgrading and updating our house.

In South Dakota, I'm hoping to visit...

Mount Rushmore

The thing that surprised me most about Sioux Falls is...

there's hardly any traffic compared to its population size.

It's 9:00pm on a Friday night – I am...

Relaxing around a fire and making S'mores.

It's 10:00am on a Saturday – I am...

Reading a book on the recliner.
I chose this program...

because the town is large enough to have everything you want and small enough that it doesn't have horrible traffic. I also really liked the many opportunities to teach that are available. No state tax is a nice little bonus as well.

What do you get/benefit from by choosing this program over another, similar program?

More opportunities to teach was something that I was looking for in a program. Also, getting to work with a forensic pathologist for autopsy cases is nice for people like me that have forensics on their radar as a possible fellowship in the future.

What's the best perk of this program?

I enjoy the extra opportunities to teach that are available here.

What surprised you about this program?

No fellows means that you get to present at tumor boards as a resident and will be better prepared to do so during a future fellowship compared to those that have never presented at one.

What do you know now that you wish you did prior to matching with this program?

When it comes to grossing, do they have listed protocols or procedural books for specific types of large cases that are easy to get to or find?

What's one thing you want a prospective resident to know about this program?

If you want the opportunity to teach others then this is a great choice.