Application Requirements/Criteria
Applicants for the Child & Adolescent Psychiatry Fellowship Program must:
Be graduates of a medical school in the United States or Canada accredited by the Liaison Committee on Medical Education (LCME) or
Be graduates of a United States Colleges of Osteopathic Medicine school which has been accredited by the American Osteopathic Association (AOA) or
Have a current, valid certificate from the Educational Commission for Foreign Medical Graduates (ECFMG) or
Have an unrestricted license to practice medicine in the United States licensing jurisdiction or
Be graduates of medical schools outside the United States who have completed a Fifth Pathway program provided by an LCME-accredited medical school.
Applicants must be licensable in the State of South Dakota.
Applicants must possess a South Dakota Resident License at the start of residency, which must be maintained throughout residency.
Resident applicants must provide the following material:
Completed ERAS Application
South Dakota Supplement to the ERAS Application Form
Official transcripts from the applicant's medical school.
Letter of recommendation from the Dean of the applicant's medical school.
Letters of recommendation from two physicians, dated within the last year.
Proof of completion of ECFMG requirements, when applicable.
Biographical sketch of less than 500 words.
The Fellowship Program Director screens Fellowship applications. Applicants who are graduates of an approved medical school are considered for selection into the program. Those applicants who profess an aptitude for Child & Adolescent psychiatry and primary care are given special consideration. Applicants are selected based on their ability, aptitude, academic credentials, communication skills including sufficient command of the English language, and personal qualities such as motivation and integrity.
Applicants selected through the initial screening process are invited for an interview. An interview is required in order to be eligible for selection into the Fellowship program. The interview process consists of a full day where an applicant meets several faculty members. The applicants have lunch with the current residents. Additionally, the Psychiatry Department Chair and Fellowship Director meet with the applicants for interviews.
Each faculty member and resident who interviews the applicant completes a Resident Candidate Evaluation Form.
Applicants who fulfill the above requirements are referred to the Educational Policy Committee for evaluation. The rank order list is discussed at the Educational Policy Committee prior to it being entered into the NRMP system.  The applicants are then ranked in order of preference as prescribed by the National Resident Matching Program.
The University of South Dakota Sanford School of Medicine Child & Adolescent Fellowship Training Program does not discriminate against resident applicants based on race, color, creed, national origin, ancestry, citizenship, gender, sexual orientation, religion, age, or disability.
Interview Information/Process
Application Questions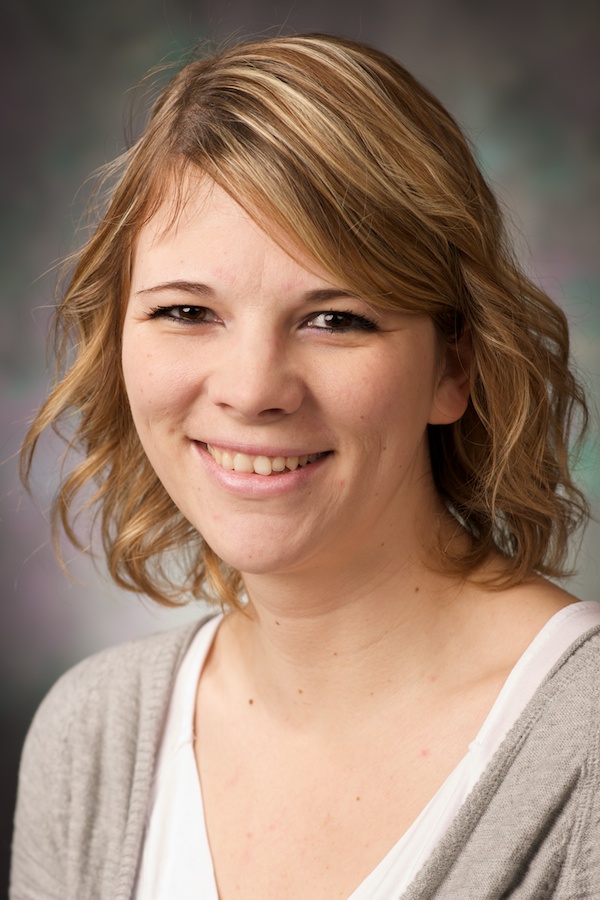 Regina Boeve
Program Coordinator
I have been in Graduate Medical Education since December 2014 and have loved almost every minute of it. And the minutes I didn't love, I have learned from!
Recruiting season is my favorite part of the year, as I enjoy meeting applicants and hearing their individual stories. Hopefully, I will hear your story soon! Please feel free to contact me with any questions you might have about the USD SSOM Child & Adolescent Psychiatry Fellowship Program.