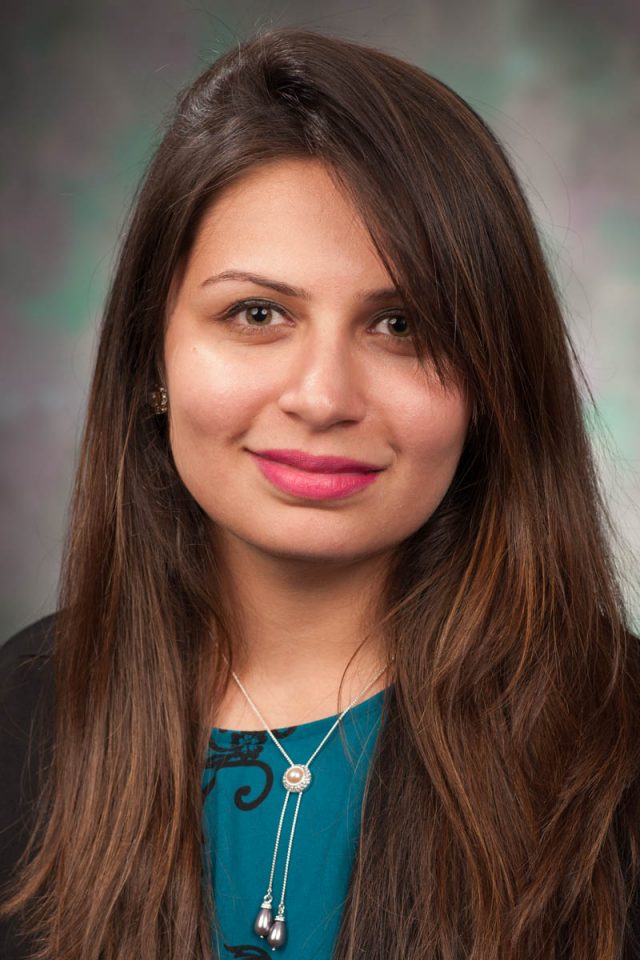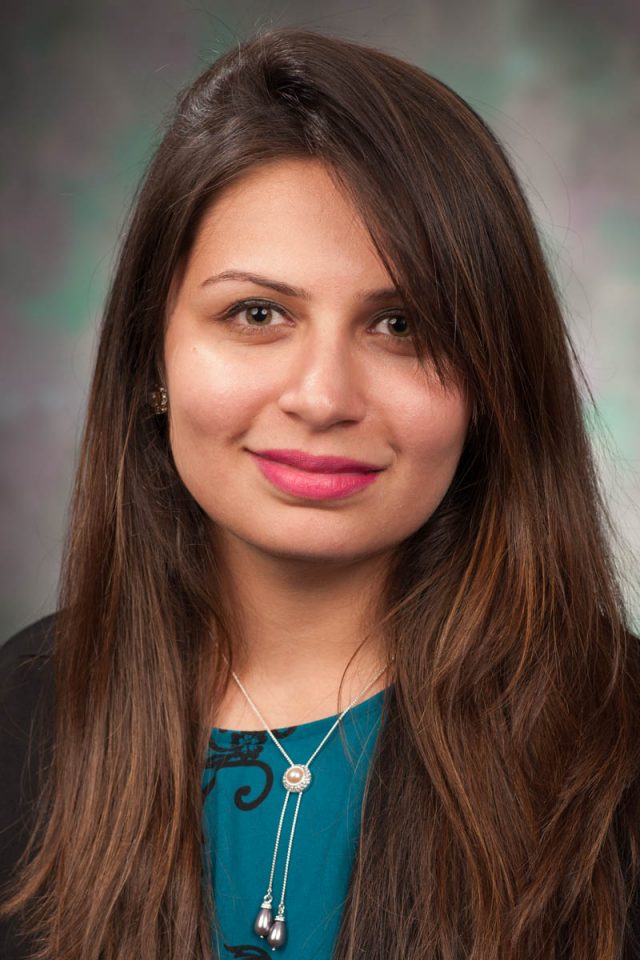 Post-Residency

Hospitalist - Avera McKennan Hospital

Sioux Falls, SD

Medical School

Dow Medical College

Karachi, Pakistan

Undergraduate School

Hometown
My interests/hobbies outside of medicine are...

cooking, fishing, hiking and biking.

On the weekends, I...

love to do outdoor activities like fishing, BBQ, and sometimes travel outside of Sioux Falls.

My favorite place in South Dakota is...

the Black Hills.

My favorite place in Sioux Falls to get a meal or grab a drink is...

It's 9:00pm on a Friday night – you're...

sitting at a friend's place, playing games and eating/cooking.
I chose this program...

because I love the city, it's people and had a really good feeling from the program itself and the residents. Last but not the least, my husband who matched here before me.

What do you get/benefit from by choosing this program over another, similar program?

We get ample amount of time to study, learn and have fun at the same time. Residents have a lot of say and our input/suggestions are valued.

What's the best perk of this program?

Amazing schedule and insurance that we've got!

What is one thing you want a prospective resident to know about this program?

You won't be judged or demeaned here for knowing less than someone else or not knowing anything. Good attitude is the key. Always be willing to learn and this program is great for learning and teaching.