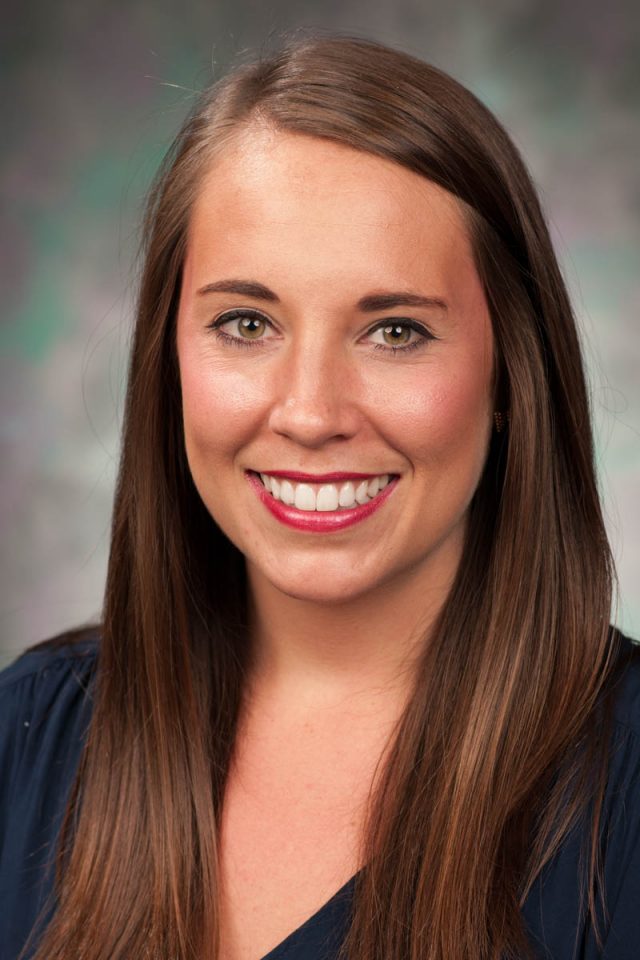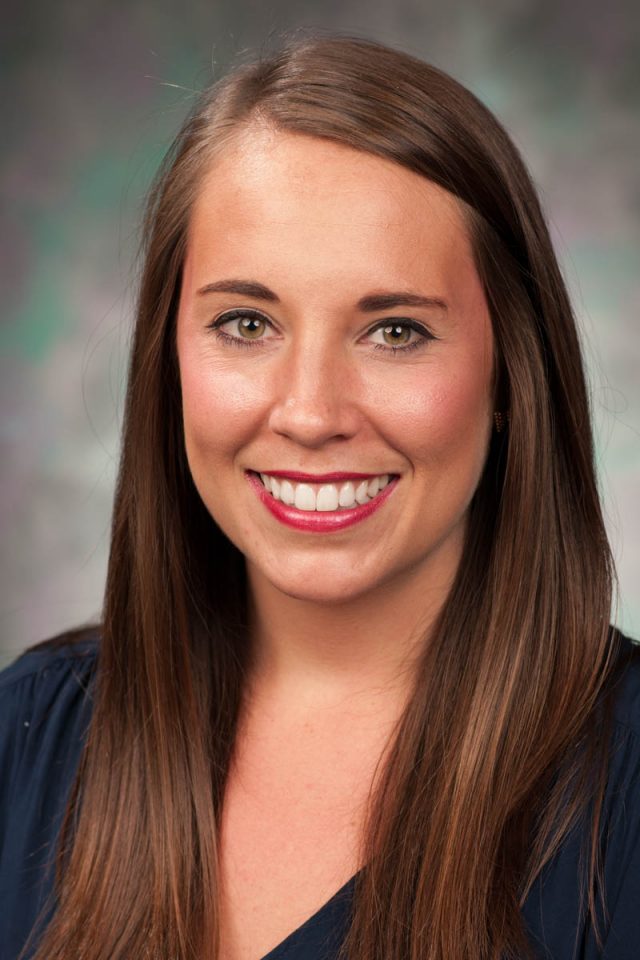 Post-Residency

Psychiatrist

CHI Health Creighton UMC, Omaha, NE

Medical School

University of South Dakota Sanford School of Medicine

Sioux Falls, SD

Undergraduate School

University of Nebraska-Lincoln

Lincoln, NE

Hometown
If you weren't a doctor you'd be...

an interior designer or marine biologist

My interests/hobbies outside of medicine are...

Running, playing with my dogs, house projects, yoga, baking, photography, kayaking, camping, shopping.

On the weekends...

My husband and I enjoy camping when we can! There are plenty of campgrounds close to Sioux Falls, and lots in SD depending on how far you want to drive. We like fishing and kayaking when we camp. Other weekends we enjoy staying in town and going out for dinner or trying out a new bar in town. There are lots of fun places to try downtown, and in the summers they also have free concerts.

My favorite place in South Dakota is...

I love going out to the Black Hills in the fall to hike and see the leaves changing colors. We went out to Sylvan Lake one year and it was gorgeous!

My favorite thing to do in Sioux Falls is...

I personally love to shop so I find myself doing that when I have the time. I also like hiking out at Good Earth with my 2 dogs, and kayaking down the river that runs through town.

My favorite place in Sioux Falls to get a meal or grab a drink is...

I love the breakfast at Josiah's downtown! Also, Ode to Food and Drink has great meals and drinks!
I chose this program...

because I worked with the residents at USD as a medical student, and felt they were a fun and well-educated group of people. Not only did they have fun together at work, but also saw each other outside of work hours, which shows they truly enjoyed spending time together.

What do you get/benefit from by choosing this program over another, similar program?

We have a high volume here, which gives a lot of experience in-patient. I also enjoy working with different attendings, and seeing different styles of practice so that we can adopt our own style. The attendings are all very helpful and give you freedom in trying treatments you think may be beneficial to the patient. There is also a proper amount of superivsion so you feel like that patients are your own, but still receive guidance from the attending.

What's the best perk of this program?

Working in such a beautiful facility!

What is one thing you want a prospective resident of the Psychiatry program to know?

Our program is very flexible and open to changes to make things better for the residents and patients.