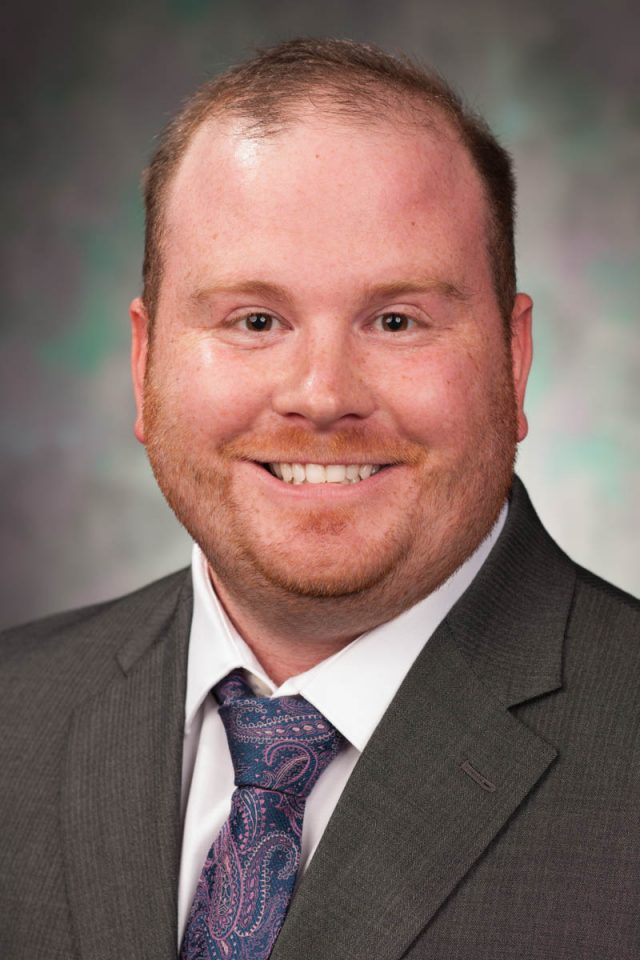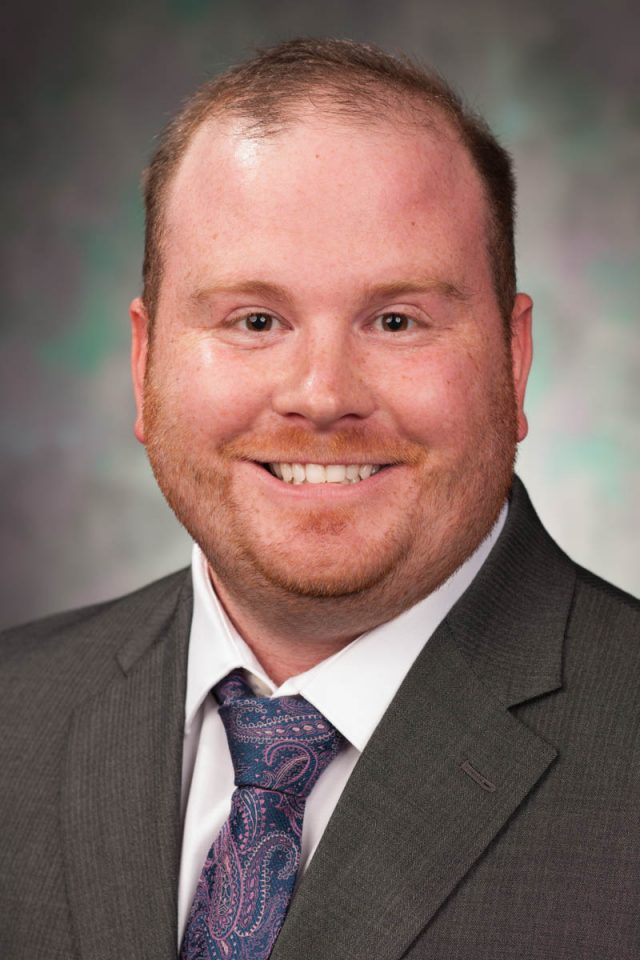 Post-Residency

Psychiatrist

Jefferson Barrack VA Hospital, St. Louis, MO

Medical School

A.T. Still University

Kirksville, MO

Undergraduate School

Southeast Missouri State University

Cape Girardeau, MO

Hometown
My interests/hobbies outside of medicine are...

hunting, fishing, Netflix, time with friends and my fiancé, and my dog who is my best bud.

My favorite thing to do in Sioux Falls is...

The city is amazing in general. It has low crime rates and feels like home. I enjoy going with my fiancé and our golden retriever Beau to parks and ending the day with dog friendly breweries and friends.

Favorite place in Sioux Falls to get a meal or grab a drink is...

It's 9:00pm on a Friday night – I am...

at home watching Netflix or out at one of Sioux Falls many awesome breweries.

It's 10:00am on a Saturday morning – I am...

sleeping in or out on a hike with my dog, hunting, fishing, etc.
I chose this program...

because there was no better program throughout the interview trail for a balance of great training and resident happiness. I felt welcomed and at home from the moment I showed up for the interview dinner. I looked for a program where I felt the most genuine welcoming feeling and happiness from the residents, and USD does not disappoint.

What do you get/benefit from by choosing this program over another, similar program?

Our program has a tremendous work life balance. I truly believe as a group of residents we are closer than most as friends and not just coworkers. We depend on each other and care about each other.

What's the best perk of this program?

Work/life balance

What is one thing you want a prospective resident for the Psychiatry program to know?

We are a close knit community who looks for residents who will fit in well in a multitude of areas, most importantly with the residents, faculty, and staff.