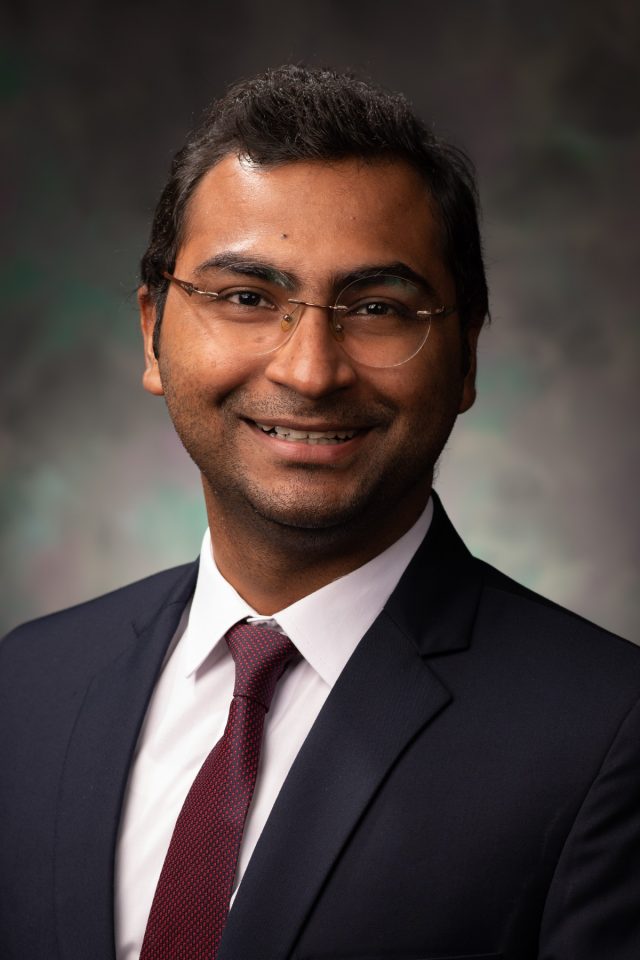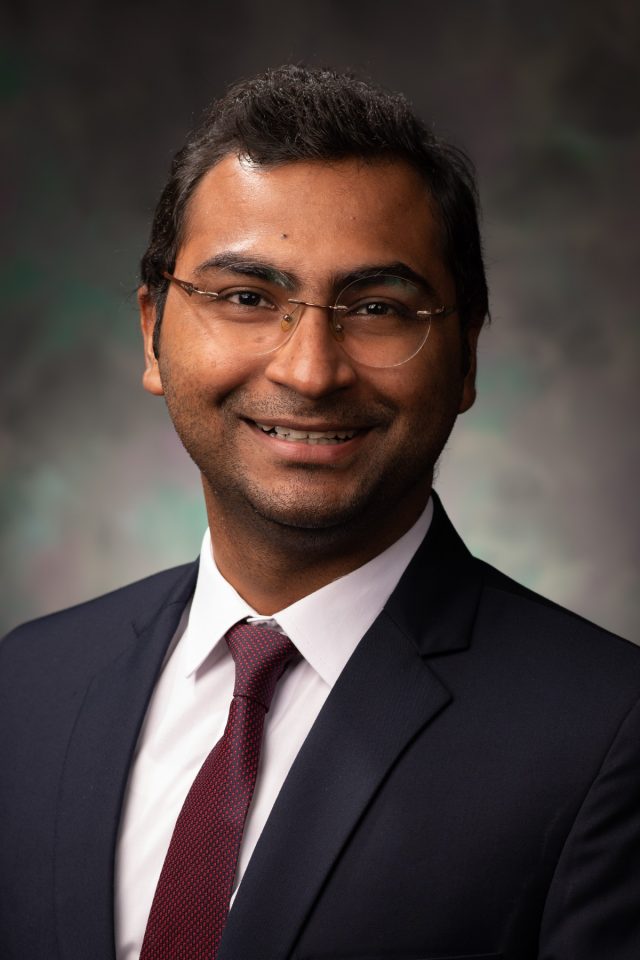 Post-Residency

Pulmonary & Critical Care Fellowship

Beaumont Health Royal Oak and Farmington Hills (Corewell Health), Royal Oak, Detroit, MI

Medical School

Dow Medical College

Karachi, Pakistan

Hometown
If I wasn't a doctor, I'd be...

an engineer.

My interests/hobbies outside of medicine are...

playing basketball and cricket, and also recently started biking. Also I have seen almost all Sci-Fi movies!

In South Dakota, I am hoping to visit...

all the National Parks here as soon as possible!
I chose this program...

USD has a great academic environment. The Residents are given appropriate autonomy and the main focus over here is on teaching. The two main Hospitals where we rotate, Avera and Sanford, are remarkable hospitals and have great facilities. Sanford has EPIC as their EMR along with Dragon for dictation, and Avera has Meditech. The opportunity of working in two different hospitals gives us the confidence to be familiar with different hospital environments and also to deal with a wide variety of patient populations, especially since both these hospitals are also referral centers. The program also provides us free access to UptoDate and Nejm+, which is also great, and probably one of the reasons why we have such an amazing board pass rate! To further this the camaraderie amongst the residents is exceptional. From my first day here I felt like I was already part of the family of residents. The small resident class means everyone knows each other very well, and they are truly out there to help one another. I also feel Sioux Falls is a great city, it is not as small as it seems, and the people here are very friendly. Biking is also big here, and they are numerous bike trails present all over the city!

What do you get/benefit from by choosing this program over another, similar program?

The aproachability of the faculty and the focus on resident well being is remarkable at USD. The amazing board pass rate, and the quality of the residents at USD is also top tier!

What's the best perk of this program?

I really like the Physician lounge!

What's one thing you want a prospective resident to know about this program?

The administration is very friendly and approachable, and the camaraderie is truly exceptional.