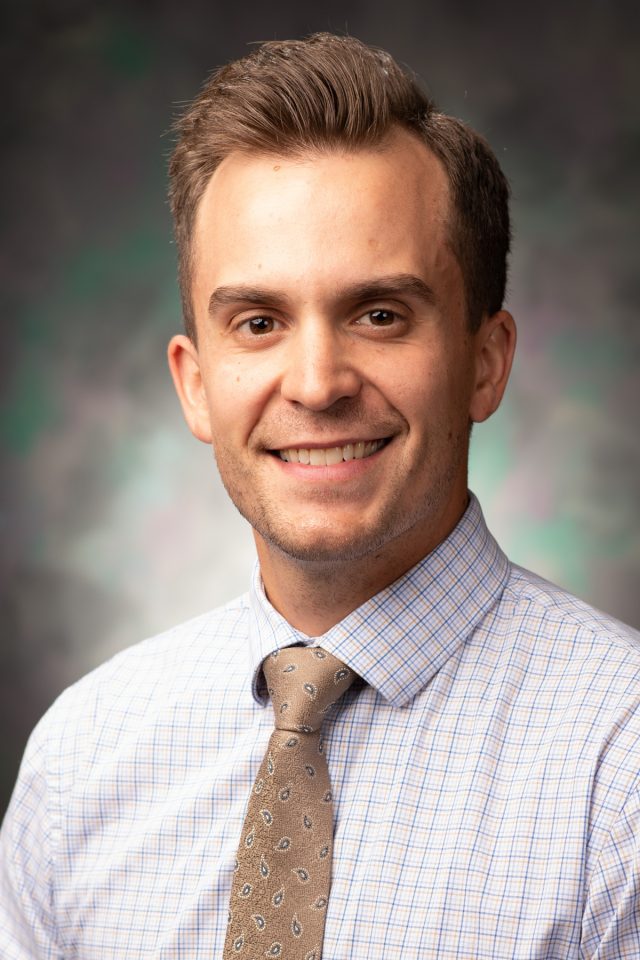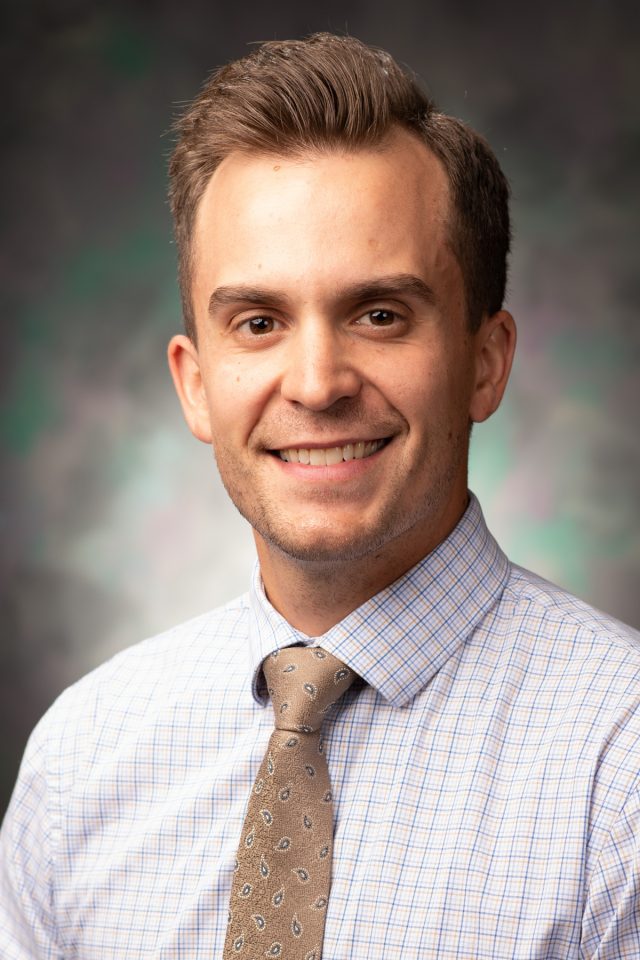 Post-Residency

Diagnostic Radiology Residency - University of Arizona

Tucson, AZ

Medical School

Liberty University College of Osteopathic Medicine

Lynchburg, VA

Undergraduate School

Dordt University

Sioux Center, IA

Hometown
If I wasn't a doctor, I'd be...

an engineer.

My interests/hobbies outside of medicine are...

fantasy and sci-fi literature and movies, physical fitness, 2D art, hiking, kayaking, tennis, golfing

On the weekends, I'm usually...

at the local farmers market, amazing restaurants, breweries, local parks, or golf courses.

In South Dakota, I'm hoping to visit...

the Black Hills, Deadwood, etc.

My favorite thing to do in Sioux Falls is...

visit the Farmers Market.

My favorite place in Sioux Falls to get a meal or grab a drink is...
I chose this program...

because my wife grew up in Sioux Falls, and I worked at the Sanford USD Medical Center prior to medical school. We both knew this was a great city to train and raise a family.

What do you get/benefit from by choosing this program over another, similar program?

By choosing USD's Internal Medicine program, you have attending physicians who want to teach and help you grow. As a preliminary medicine intern, there is flexible scheduling and a dedicated staff to help you pursue your interests. You get to train with competent and affable co-residents. Members of this residency work in cooperation, rather than out of competition. Here, there is a real camaraderie between residents. The USD GME staff cares about resident wellness and takes ACGME requirements for work hours seriously.

What's the best perk of this program?

The people.