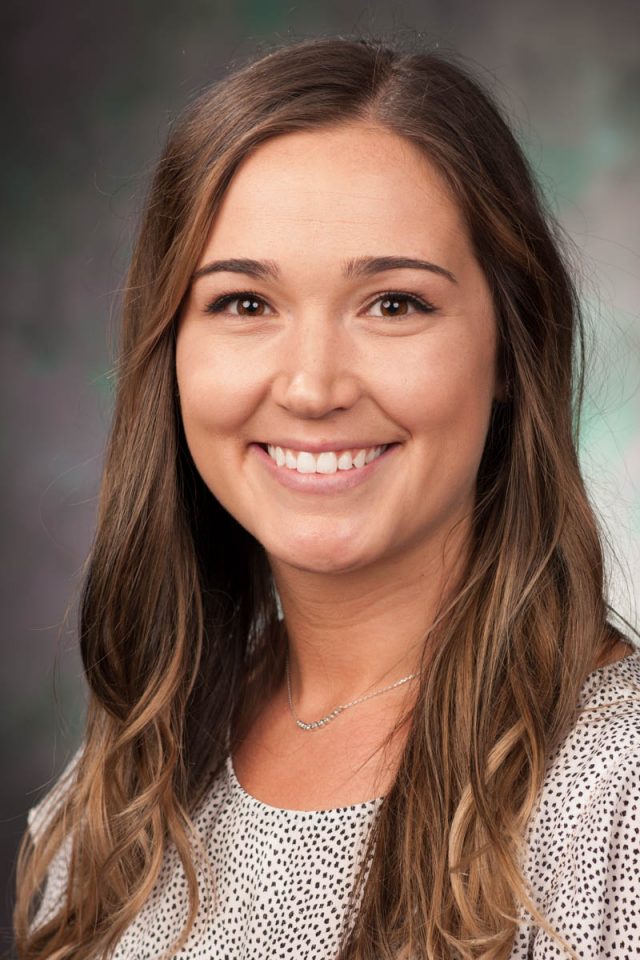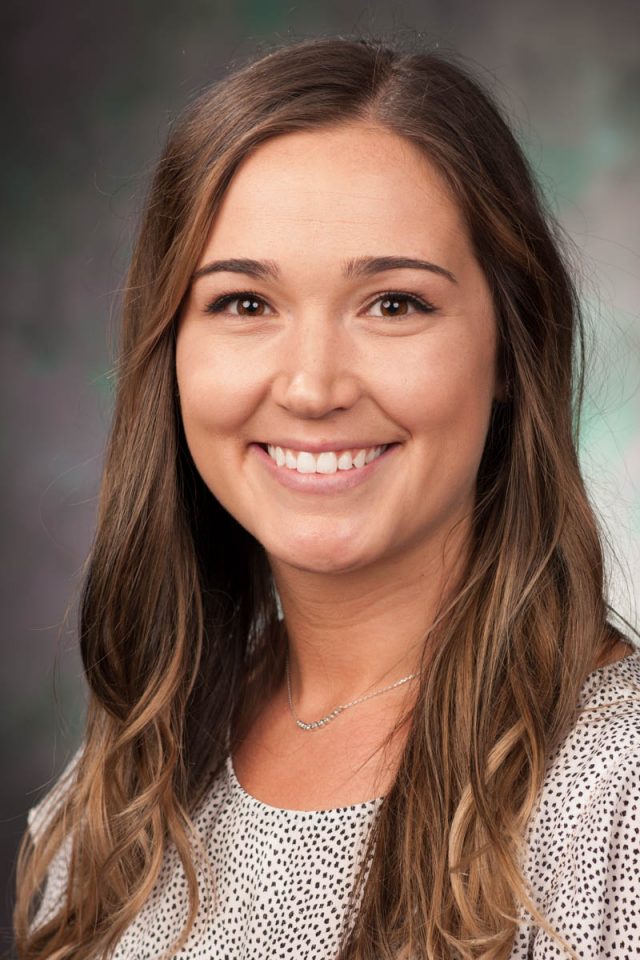 Post-Residency

Psychiatrist

CentraCare, Willmar, MN

Medical School

University of South Dakota Sanford School of Medicine

Sioux Falls, SD

Undergraduate School

University of Nebraska-Lincoln

Lincoln, NE

Hometown
If you weren't a doctor, you'd be...

a Zookeeper.

My interests/hobbies outside of medicine are...

Volleyball, running, playing with my dogs, and trying new restaurants.

My favorite thing to do in Sioux Falls is to...

walk on paths and explore parks.

My favorite place in Sioux Falls to get a meal or grab a drink...
I chose this program...

because of the interactions and relationships between residents. I had a great experience as a medical student and knew that it would be high on my rank list.

What do you get/benefit from by choosing this program over another, similar program?

The benefit of being a resident at USD lies in the program's flexibility to make your experience what you want. Dr. VanGerpen is open to hearing residents opinions and working with you to get the rotations/experiences you want.

What's the best perks of the program?

The best perks are the resident wellness events, free food, and state-of-the-art inpatient hospital.

What's one thing you want a prospective resident to know about this program?

The first month you get eased into working as a resident with all of your co-residents on the inpatient unit. You learn how to make decisions, work the EMR and medication management basics without feeling overwhelmed and with appropriate supervision. This is a quite unique and very beneficial experience.